The long weekend brought in some great winds, which got a bit confused due to the outer bands of Hurricane Ida. Friday turned out to be great up at East End. I was nicely powered up on a 5.2m and 84l board and the channel was good for jumping.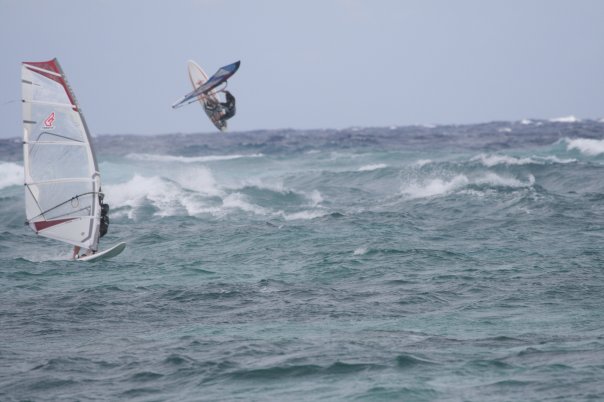 It was good to see a few new faces out up there. There were a couple of minor incidents including a shredded sail and broken mast, but at least no injuries.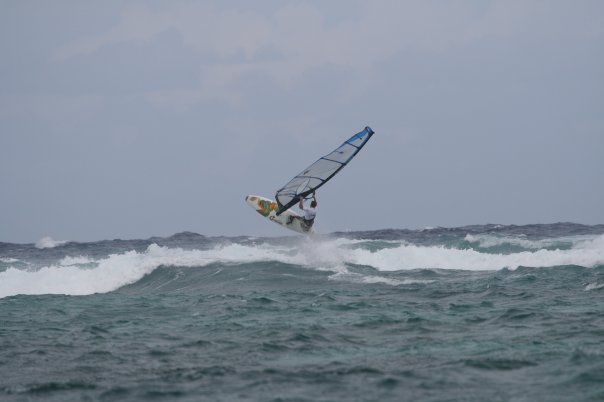 Saturday the wind switched SE. Some chose the South Sound boat ramp, while a couple of us went down to Sand Cay for some wave-riding. Way over-powered on a 5.2m and it got a bit hairy when a squall suddenly descended apon us. Luckily made it to the beach and hunkered down until it passed.
Sunday it was still SE, blowing really hard. Checked out Boggy Sands but there was too much East in the direction. Sand Cay wasn't offering much in the way of swell so the boat ramp was the best option. Nicely powered up on a 4.7m and 84l board until a squall came in and we all sat on the beach in the rain waiting for it to pass.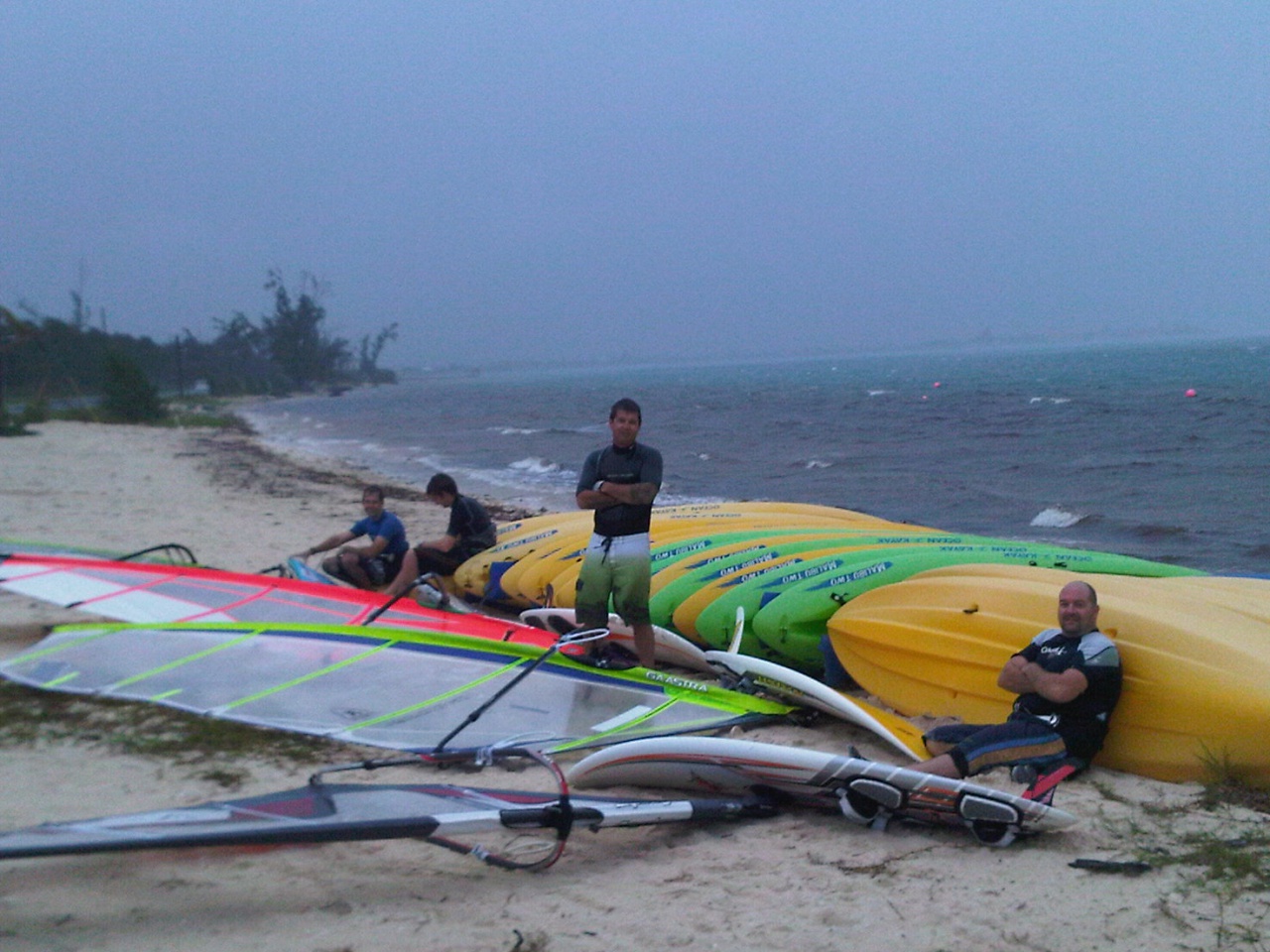 Unfortunately it never did. So with little feeling left in our hands from the cold, we de-rigged and headed home to get warm.
Monday the wind was pretty much non-existent, but the sun finally came out and we headed up to East End to relax.