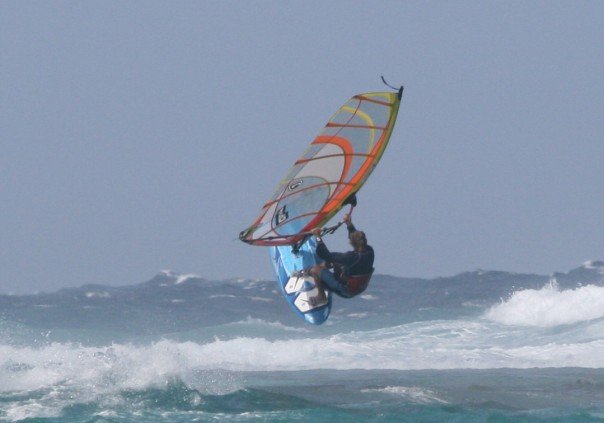 Finally, after a long windless summer spell, the wind is here! The cold fronts passing through Cayman this week have kicked off the windsurfing season. This season looks to be better than ever with many more people becoming windsurfers. The season typically runs from November through April and the wind is generally from the North East.
There are many spots to sail on the island, but most windsurfing is done from East End at Morritt's Tortuga Club and Resort. Here, Red Sail Sports offers rentals and lessons (http://www.tortugadivers.com/td_playwindsurf.html). They have certified instructors and a wide range of equipment. A bit closer to George Town, the Cayman Islands Sailing Club (http://www.sailing.ky/html/adult_lessons.html) also recently started giving lessons from its location in the North Sound.
The design of windsurfing boards and rigs has come a long way, making it easier than ever to learn. Now is the time to give windsurfing a try! Windsurfing is great for creating and toning muscle, in addition to providing a high cardio workout. If you are already an experienced windsurfer, get your kit out and come join the fun-loving windsurfing community. We sail mainly from East End, but also out to the Sand-bar from Starfish point and from North Sound Golf Club for evening sessions after work.
For more information email info@caymanwindsurfing.com. Also come and find us on Facebook at http://www.facebook.com/group.php?gid=2385047786.
See you on the water!